Three Trends Fueling China's Luxury Design Boom
A
shift in how millennials and Gen-X consumers live is fueling a high-end design boom in China. In 2018, the Chinese home decoration and furniture market was estimated at $740 billion (RMB 5 trillion), according to a study by Yicai 2018, and that market keeps rising and evolving — both offline and online. Now, numerous furniture and lifestyle concept shops are opening up across China, and some Chinese fashion and lifestyle brands are developing their own lines of home articles, including JNBY Home and The Beast Home.
This trend has largely been encouraged by the local digital habits of younger, over-connected Chinese generations. In the past, the Chinese tended to keep their interiors as intimate spheres reserved only for family members, but now, pictures of interiors are shared on Chinese social networks like WeChat or Xiaohongshu as a new way to express aesthetic style & personality. These networks are also used to promote or discover new creative ideas or trends. In a big shift — and opportunity — for luxury brands, KOLs (Key Opinion leaders) who used to focus on fashion now pose in creative interiors and with objects that further reflect their style and design culture.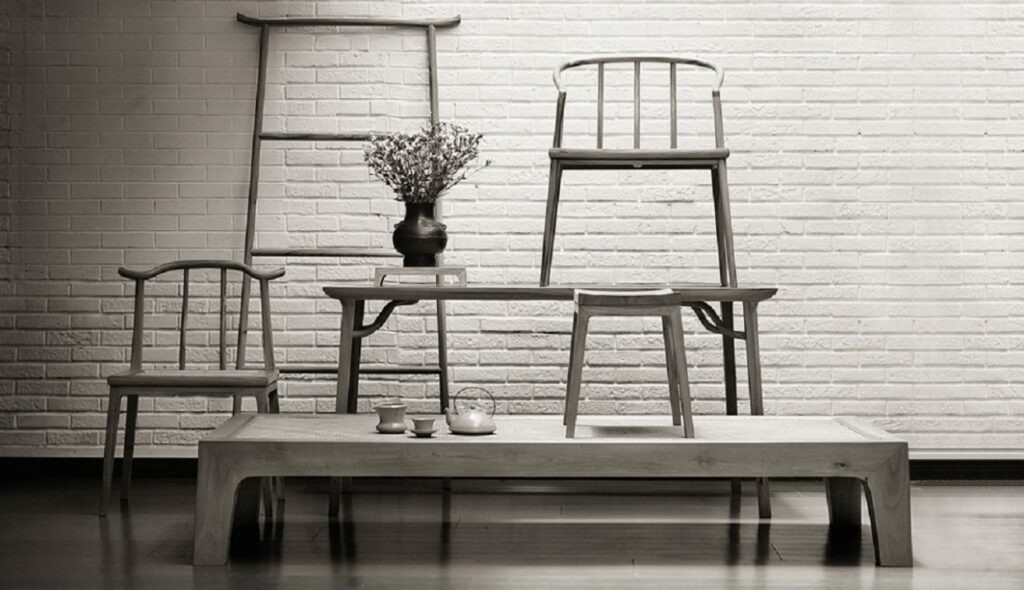 One example is the famous fashion and lifestyle blogger Savislook, who has shared "how-to" videos of her home decoration on Weibo and YouTube. Her "New Apartment Vlog," which was only posted a week ago, already has over 200,000 views on Weibo. She explains her furniture choices, which mix international brands with more vintage looks, in a casual and friendly tone, while posting pictures of those pieces, like the TOGO sofa by the famous contemporary brand Ligne Roset, costing around $2,280 (RMB 15,400).
Magazines such as Elle Deco China, Domus, and Ideat China are also influencing this new generation, especially through their editors who are becoming specialized KOLs and experts on modern and contemporary design. The lifestyle editor of Elle Deco China, Sugar Lee (@DemonSugar), for instance, now has 20,000 followers on Weibo.
Interiors are a new playground for aesthetic expression in China, and there are three major trends helping to form what Chinese consumers want in their home décor consumption.
1. Scarcity and Art Pieces
Young, urban Chinese have a strong desire for culture, sophistication, and knowledge — but they also want their home interiors to look sharp. Therefore, having exclusive or unique products that tell a story are a must for their home interior standards. "First of all, I have a fascination with art, and I bought a modern art piece to match my home decoration style," said Yifan Huang, a 24-year-old recent college graduate from the U.K. "It's true that every time I pass by my art decoration, I feel happy and satisfied."
In fact, looking for the latest art pieces or discovering new, upcoming artists to display in their home and share with friends is something many trendy Chinese are interested in. Purchasing and investing in art has become a real lifestyle (even a habit) for the wealthy Chinese that's spreading more and more into the growing Chinese middle-class, particularly the younger generations. Art Basel Hong Kong and Art021 in Shanghai symbolize this growing passion: the Shanghai fair has evolved over the years to become a major international art fair. The past edition featured 103 of the world's leading galleries both from China and overseas, and generated significant sales.
2. Neo Chinese Style
Another major trend right now in China is the revival of Chinese culture and aesthetic elements, which is affecting the world of contemporary and luxury home décor. This trend is called the "New Chinese" or "Huaren Design" (inside Chinese-speaking communities), and it's usually produced by Chinese artists and designers who merge Chinese and Western elements to create sophisticated, contemporary furniture. These talented local designers are inspired by the historical craftsmanship of the old Song and Ming dynasties and Chinese philosophies like Taoism to create China-inspired design pieces that fit today's needs.
The style can be defined broadly as Chinese contemporary minimalist, a look that defines the Chinese furniture brand Pusu. The brand's designer, Chen Hanfei, uses practices from ancient China to create harmonious objects that reflect a saying by philosopher Chuang-tzu's that goes "nothing in the world is more beautiful than simplicity." Pusu's furniture often use rare and precious materials, like the Burma Padauk, a red sandalwood growing slowly in Southeast Asian countries. Chairs start at around $890 (RMB 6,000), and sofas average around $8,900 (RMB 60,000).
International brands like MiuMiu are also playing with traditional Chinese styles and materials, using the symbols of old Shanghai to create glamorous and modern pieces for its fashion show in Shanghai this past November. The interior design and artistic direction were created by the Chinese artist Tu Nan, whose work offers a subtle yet elegant way to incorporate Chinese elements into more minimal and contemporary luxury lifestyle décor.
3. Contemporary Designer Style
The big, classic international luxury brands were successful in China over the past decade, but now, an international contemporary designer style is booming with newer generations. A big reason for this popularity is, oddly enough, a familiar low-priced home décor player: IKEA. The furniture giant was the first to introduce Chinese consumers to minimalist aesthetics as an alternative to the country's dominant "bling-bling" look, and because of this, multiple high-end furniture shops are now offering sharp and curated selections by international designers and brands in major cities all across China.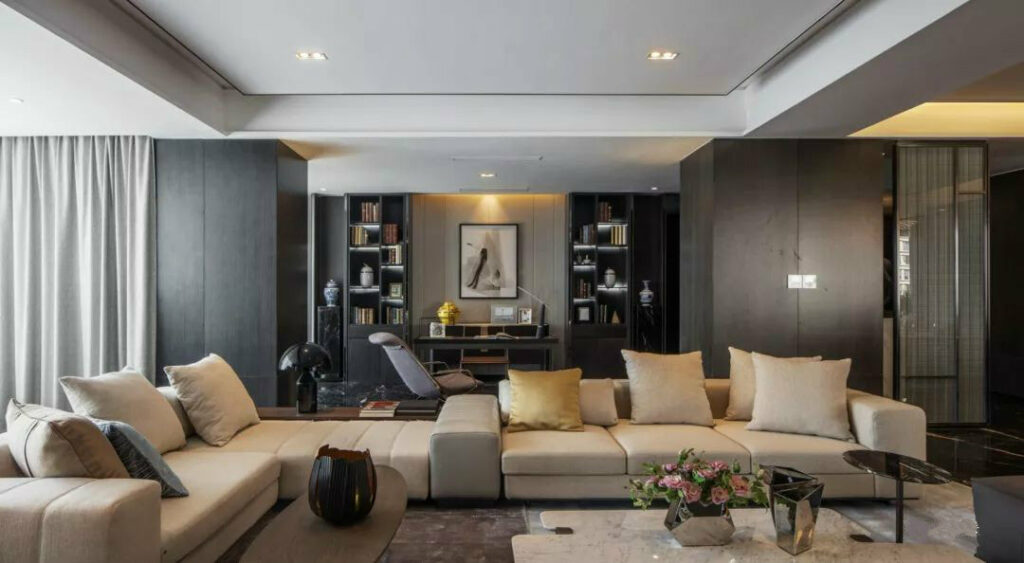 Design Republic by Neri & Hu in Shanghai is a good example of this kind of store, and they help young Chinese consumers to understand and purchase contemporary Scandinavian pieces by designers like Arne Jacobsen and top modernist brands such as Fritz Hansen and HAY. The latter brand just opened up its second shop, a Shanghai flagship store in the Jing'an neighborhood: a creative and lifestyle shopping district that targets middle-class consumers looking for more sophistication. Their prices are elevated but also sometimes accessible.
Continuing with Scandinavian style, the brand Normann Copenhagen is also seducing Chinese consumers with their latest Danish designs by creating immersive spaces within the curated store Harbook: a composite bookstore/coffee shop/furniture showroom. Harbook also recently opened a space in Hangzhou that carries the Danish brand and other lifestyle products.
Lastly, Zaozuo.com, an online Chinese furniture seller, has attracted Chinese consumers with its accessible and fashionable contemporary designs, but they're also selling more by collaborating with renowned designers from all over the world (including China) to develop exclusive lines of furniture. The prices for sofas range from $440 to $74,000 (RMB 3,000 to RMB 500,000), depending on size, material, and designer. Zaozuo started on the internet, but they've since opened several showrooms across China due to the booming popularity of contemporary designed furniture with young Chinese consumers.
The home décor market in China has been evolving quite fast as of late, representing a major opportunity for both international and local brands. This evolution reflects a new global sophistication with Chinese consumers who now want unique interiors and are demanding a wider variety of styles and aesthetic influences, the ability to mix and match brands/object/references, and a strong sense of modernity and good taste that they can share online.
Brands who are willing to develop in China or towards Chinese consumers globally need to clearly identify their target audience and their lifestyle interests, adapt their product to push on the market, work on a smart online and offline development strategy that includes both physical and digital retail, and find the right communities and KOLs to work with in order to best communicate their brand to the right consumers.