H
ow I hire – Roy Notowitz of Noto Group is joined by Jan-Patrick Schmitz, CEO & Chairman of the Management Board of the WÜSTHOF Group. The company is a family-owned business that has been manufacturing quality cutlery for over 200 years.
Prior to Wüsthof, Jan-Patrick served as a key member of the global leadership team at Montblanc. He spent over 20 years working in brand management, establishing himself as a seasoned thought leader in the consumer space. His extensive experience ranges from the development of premium brands as the Founder & CEO of Muirbury & Co, to serving on the board of directors of Thornwillow Press and the German American Chamber of Commerce. Roy and Jan-Patrick discuss key factors to consider when hiring and leading teams across borders and cultural contexts.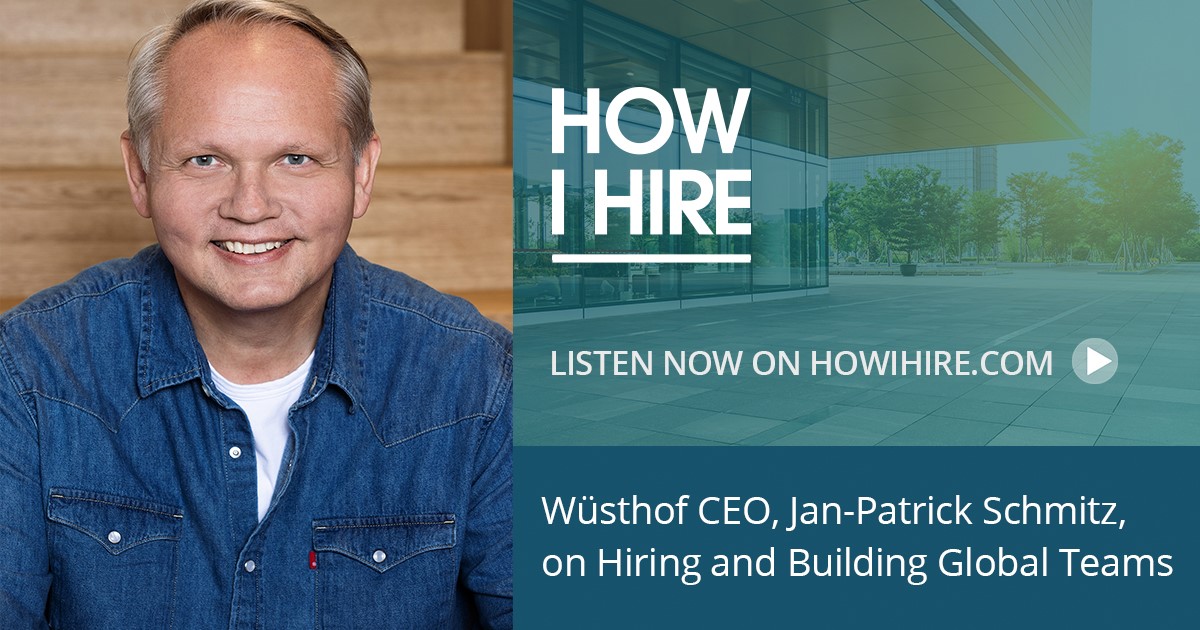 HIGHLIGHTS FROM OUR CONVERSATION
Lessons from Jan-Patrick's early career move from Germany to Japan (3:47)
How leaders can cultivate trust and credibility with global teams (7:09)
Advice for navigating culturally complex business dynamics (8:28)
How Jan-Patrick builds cohesion in remote and global teams (12:08)
Methods for assessing the performance of international teams (21:07)
What Jan-Patrick looks for in a leader (24:45)
His experience building a DTC business at an established company (26:12)
How Jan-Patrick's vision informs competencies and roles (28:28)
His "unorthodox" interview style (30:47)
How he engages stakeholders in global hiring processes (32:56)
The three most essential skills effective global leaders must have (34:33)
Visit HowIHire.com for transcripts and more on this episode. Follow Roy Notowitz and Noto Group Executive Search on LinkedIn for updates and featured career opportunities.